LES VOLCANIQUES Strate#1 – 2019 / 20
Set of 14 pieces in high-temperature-fired grogged stoneware and 1 in unfired raw earth from the Dombes region. Each was hand-built using the coil technique.
In a quest for a metaphorical figure of Woman, this installation offers a representation of volcanic structures modeled after scientific images of the underpinnings of islands such as Kilauea. Chosen for their ability to evoke other forms, whether animal or human, they are the ardent, almost invisible foundation on which are built ecosystems, countries, cities… civilisations.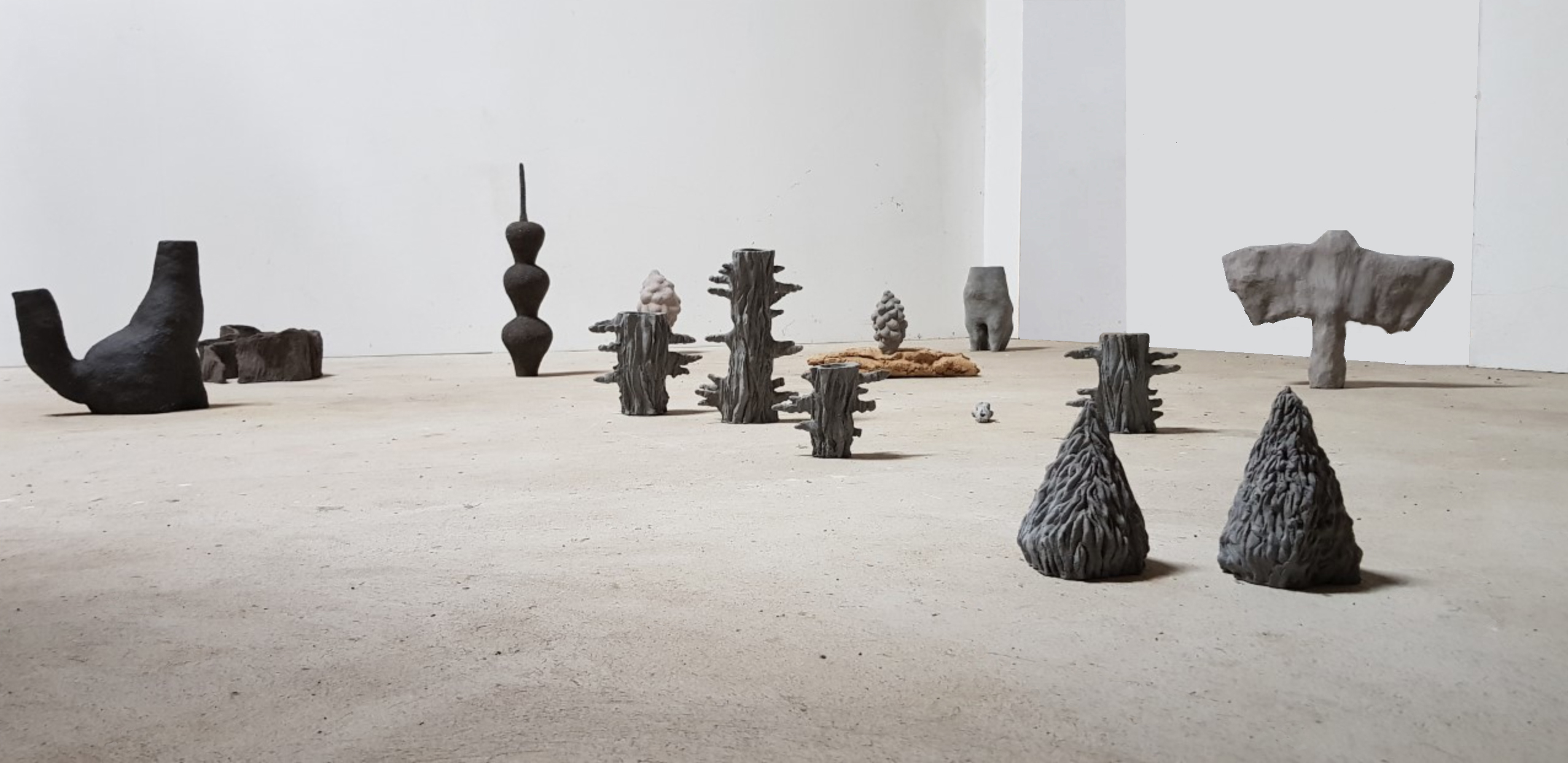 Overal dimensions 600 x 700 cm
Average height: 30 to 60 cm
Width and length: 5 to 60 cm